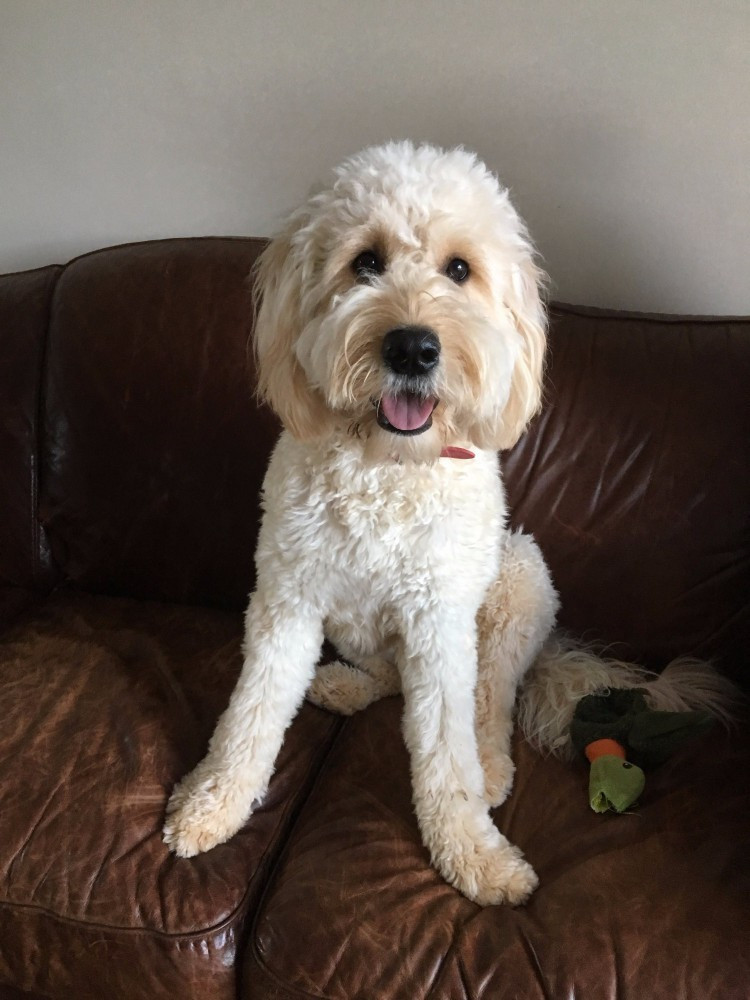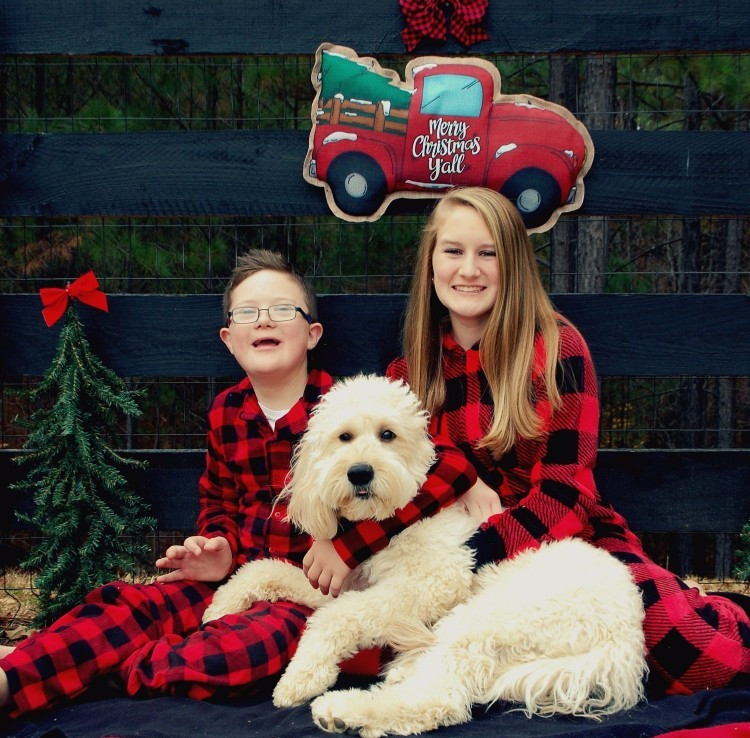 Hazel Grace lives in a guardian home with the Grugan Family here in Canton.
She is a Medium Multigen Goldendoodle. Her parents are Faith & Champ. Hazel Grace is totally sweet and super lovable!!
Birthdate: August 26th, 2015
Weight: 48 lbs
OFA Hips: Good
Elbows: Normal
Patellar Luxation: Normal
Cardiac: Normal
CERF.-Eyes: Normal
vWD: Clear via Parentage
PRA-PRCD, PRA-GR1 & PRA-GR2: Clear via Parentage Personality: Happy & Sweet!